Much more than a gym, CrossFit Bartlett is the Memphis area's premier strength and conditioning facility, built around a community of folks from all walks of life who share a common quest: to become better athletes and better people. Our coaches are absolutely dedicated to helping our members lead healthier, happier lives.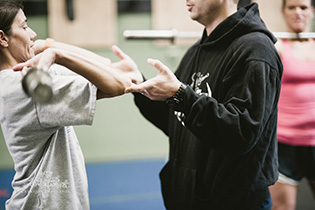 We do this by:
1. Providing an exceptional level of personalized service you won't find at the typical gym.
2. Supporting each member's personal growth as well as physical fitness.
3. Offering innovative programming and training techniques proven to get results.
4. Fostering a supportive, inclusive and fun community where everyone is welcome.
5. Leaving our egos at the door and striving every day to be and do our best.
Whether you're new to CrossFit and exercise in general, haven't worked out in a while, are looking for a more effective training program, or come to us as a seasoned athlete seeking to upgrade your competitiveness — we're here to help you reach your goals. And take your fitness to the next level.